Story of the Sign-Offs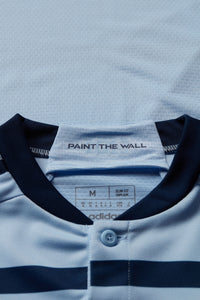 PAINT THE WALL
"PAINT THE WALL" and "2013," honoring the 10th anniversary of Sporting's 2013 MLS Cup win, and the Club tradition of painting the championship wall at Children's Mercy Park.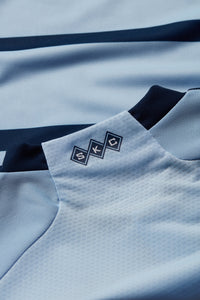 Argyle
Interlocking Argyle "SKC" at back-neck, continuing the tradition of featuring argyle elements in SKC kits.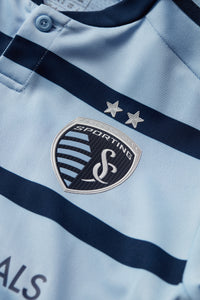 Two Stars
Two stars sit above the Sporting Kansas City crest highlighted within a Dark Indigo Hoop to signify the Club's two MLS Cup Championships (2000, 2013).